Open Daily
Monday – Sunday, 12:00 – 11:00 PM
Happy Hour
Monday – Friday, 12:00 – 6:00 PM
Take-Out Orders Still Available!
We will remain open for take-out orders to pick-up. Please let us know if you are with a third-party delivery service upon ordering.
Call 360-433-9569 to place an order!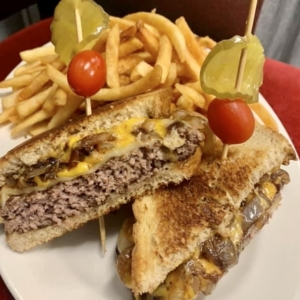 Message us on Facebook or drop off your resume at Grady's.
Line Cooks
Applicants must:
Work line and prep in a scratch kitchen
Have a positive attitude and can work well with others
Have transportation
Have a food handlers card
A picture is optional but is helpful
Bartender/Server
Applicants must:
Work Wednesday – Saturday, 5 pm – close
Have experience in bartending/serving
Have a food handlers card
Have an OLCC permit
Holiday Hours:
We will be CLOSED on Thanksgiving Day, and open at 3 pm on Friday, November 24.
Trivia Night:
Trivia Night is happening every Thursday, starting at 7 pm. Bring your brains and appetite!
Happy Hour:
Happy Hour is available weekdays from 12 – 6 pm. Enjoy shared plates and drink specials!
Sports:
At Grady's we can play all NFL, NBA, MLB, MLS, college games and other major sporting events available on network cable TV upon request.
Growler Fills:
Let Grady's Public House fill up your growler with one of our many rotating beers on tap! We pour local, imported and draft beers.
About Grady's Public House